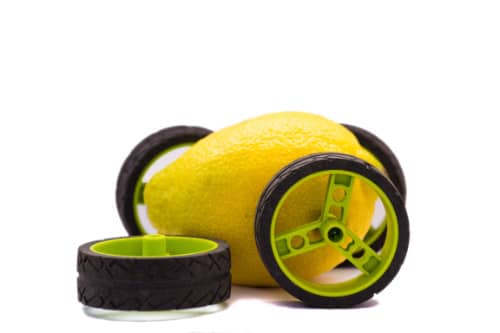 The Center for Auto Safety (CAS) is one of our newer clients. Last year we were hired to take over their Vehicle Safety Check application. We rebuilt the application from the ground up. Now it's much easier, faster and quicker for anyone to learn more about issues with their car and submit complaints about them. Additionally, this application allows people to subscribe to updates for the vehicles. It is a very cool project that we had a lot of fun with.
Fast forward a year and I sent them this email:
I hate your website
Can we do something about it?
Minutes later they replied:
I was literally just thinking the same thing one minute ago, I guess that's a sign, let's do it.
This is not how a normal sales approach works but you need to adjust the pitch to your audience. CAS loved the worked we did for them and it was obvious that their site was in major need of an overhaul.
In addition to an aesthetic overhaul we revamped a lot of the content. For example, CAS has an extensive amount of data around lemon laws. On the old site if you wanted to learn about lemon laws in your state you had to wade through three separate, tangentially linked pages of content. We combined all the data into one page.
Key changes:
Made the site easy to edit;
Focused the homepage on one story at a time;
Emphasized the history of the organization;
Streamlined the CSS and javascript needed in the theme;
Increased the site's speed;
Restructured the site content to focus on what is important;
and a lot more;
The "I hate your website" email was sent on 17 February. The revamped site was launched on 26 March. And this is just the start. We plan to keep adjusting the site as people begin to use it.
Do you hate your website? If so, get in touch.